Building Conservation in Kent
At Geoff Oliver and Associates we are a member of the RICS conservation group specializing in work to historic buildings. As Geoff is a Fellow Member of the RICS he is able to carry out Contract Administration of many Grant aided projects in conjunction with Local Authorities/English Heritage. Being appropriately qualified, a proportion of our fees are often recoverable by the clients under the Grant Schemes.
Chilham Castle
Geoff carried out a Building Survey on Chilham Castle near Canterbury, a
Grade I Listed Building dated 1616 with a Norman Keep in the grounds and later
extensions in 1861 and 1922. The grounds of the estate were also landscaped by
Capability Brown in the mid 18th Century and include listed features such as the
Ha-Ha lying to the south of the Castle.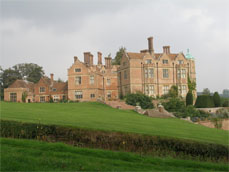 St. Augustine's Abbey
A Grade 1 Listed Building with an adjoining house known as 'The Grange', being the home of Augustus Welby Pugin.
Geoff has designed and organised various repairs and improvements to both the Abbey and Monastery, including the relevelling of a badly leaning flint earth retaining wall next to the public footpath. This involved the construction of a concrete ground anchor with steel bars set into the anchor and extended through the wall with a bolted arrangement. The wall was then slowly restored to an upright position over a period of months, a few millimetres at a time.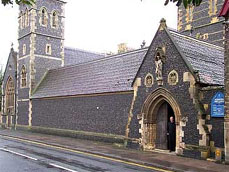 Book an appointment